Introduction
<![if !vml]>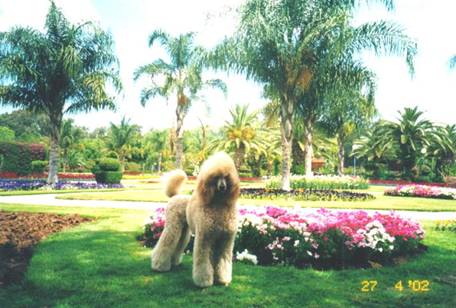 <![endif]>   <![if !vml]>
<![endif]>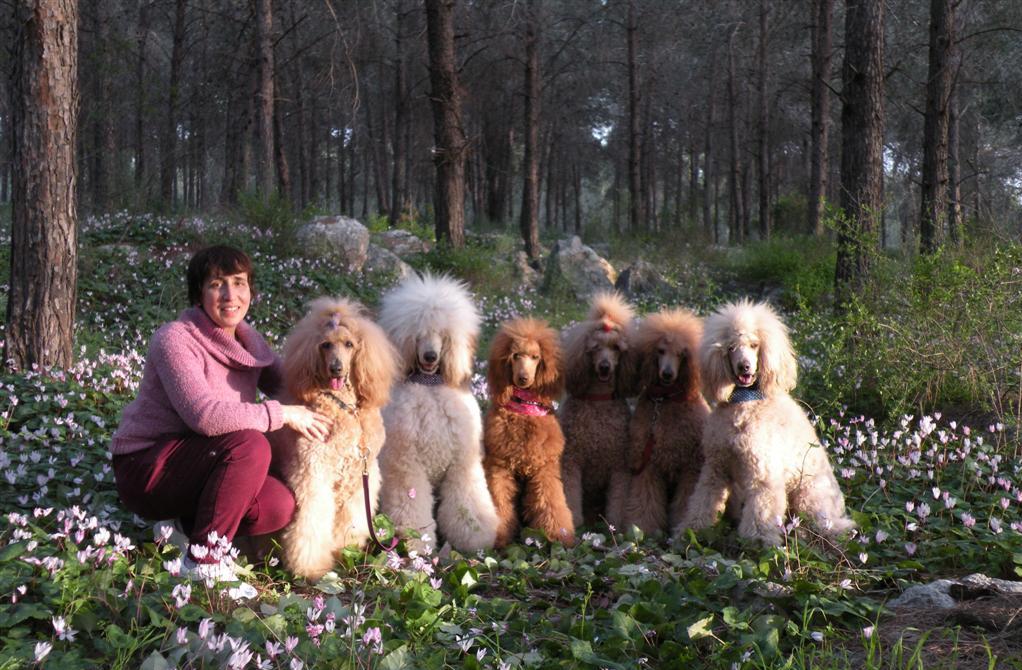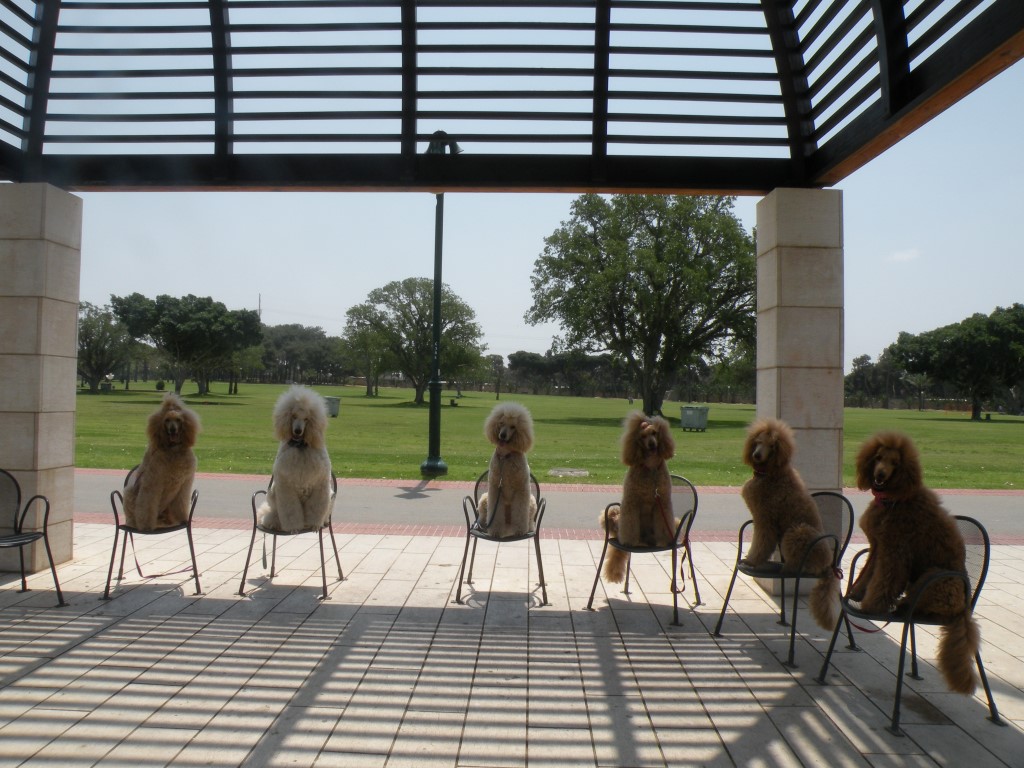 Sunny (Sunshine) is our First Standard Poodle and our Foundation dog.  For thirty years I was devoted to Airedales, I was showing, breeding, training and participating in various work competitions with my dogs in Russia and in Israel. At the age of 18 I became in charge of a Dog Training school "Pervomayskaya" in Moscow and at the age of 23 became the judge. You can see several old pictures and recollections in the following pages "In Moscow" and "Judging".
My husband was not a dog person but he always understood and supported me, I would not be able to have my passion and be happy without him. He spent hours with little kids while I was judging, training or showing. He stayed with our 16 years old Airedale Terrier Terry when I was working in Israel or abroad and our old dog needed constant help. And now our kids grew up and all of us share the love to amazing world of nature and our wonderful Sunshine, his kids and grandkids.
We would like to express our deepest respect and gratitude to outstanding breeders Terry Farley and John Dejo from Farleys D Standard and Marlou Walker from Genteel Standard Poodles that bred their wonderful dogs and believed in us sending on the other end of the world their special puppy. We were fascinated by extraordinary beauty of their dogs, by their devotion, professionalism, honesty and friendship. Thank You!
We immigrated to Israel in 1990, immigration is not an easy thing and we will never forget the help of our dog friends!  We will be always especially grateful to Dr. Rita Trainin, a prominent veterinary, breeder and international judge and Moshe Engelberg, an outstanding professional dog trainer and owner of the boarding kennel "Uncle Moshe Farm" for their selfless help to new immigrants.
The time passed on, our Sunny became the proud father of wonderful children and grandchildren that live around the world. Sunny's daughter Tulip and Tulip's kids (Sunny's grandchildren) Alyssa, Alya, Champ and Mishka live with us. Sunny's sons Nessi and Cony and grandkids Gloria, Ginger, Archi and Meshi live in Israel with our friends.
In the last several years I became deeply involved in the Poodle world. I am so happy and proud that together with the most respected Poodle breeders and judges I managed to contribute to Red color recognition in the FCI Poodle standard by organizing the Petition for Recognition of Red Color in the FCI Poodle Standard.
The world of dog lovers is a special world of dog friends, we found new friends among great Poodle breeders and met so many wonderful people around the world. We wish you all happiness, health, love, joy and peace!