Sunshine Flowers Alti Gloria
"Gloria"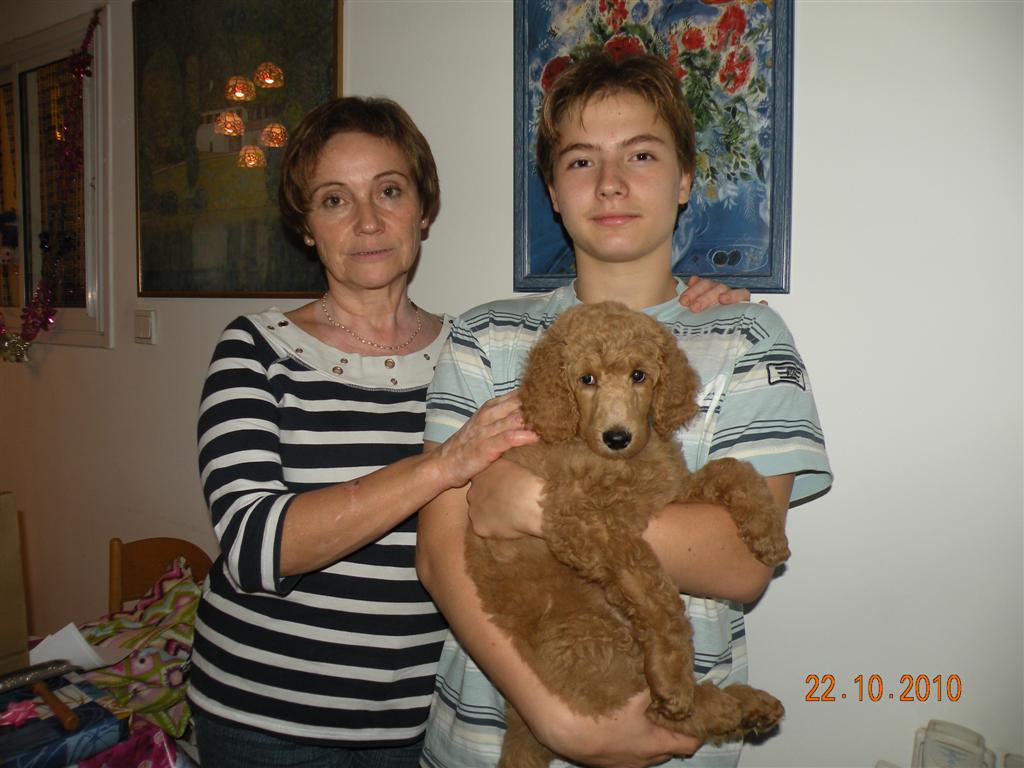 This special girl is proudly co-owned with a special family of Miriam (Marina), Yuri and Yoni Greenberg. Marina is the prominent biologist, the daughter of the favorite writer about animals Igor Akimushkin. From the first time we met, we felt like soul mates. Gloria is a beautiful show girl with a wonderful natural carriage and grace. She is very intelligent and sweet, and is absolutely admired by the whole family and friends !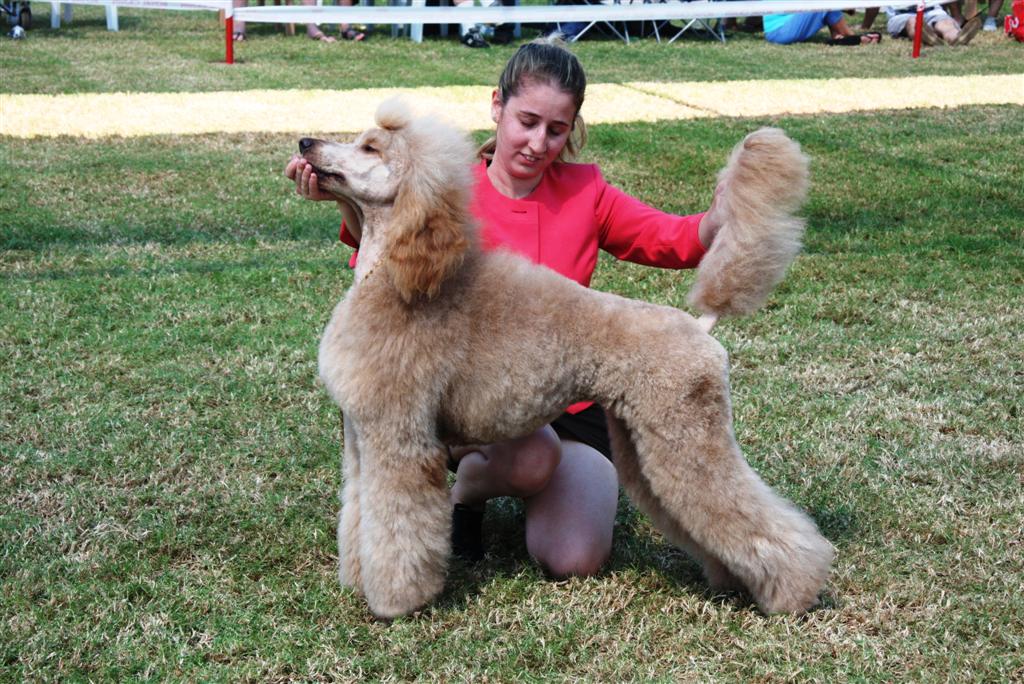 Gloria 2 year old, getting Excellent, R.CAC at the Poodle specialty show 8-Sep-2012 judged by Mrs. Lisbeth Mach (Switzerland)
"Correct size, feminine... Nice temperament. Typical body with good outline, excellent tail set, head with nice expression. Super pigmentation... Very nice movement in good balance and style " wrote Mrs. Lisbeth Mach in the report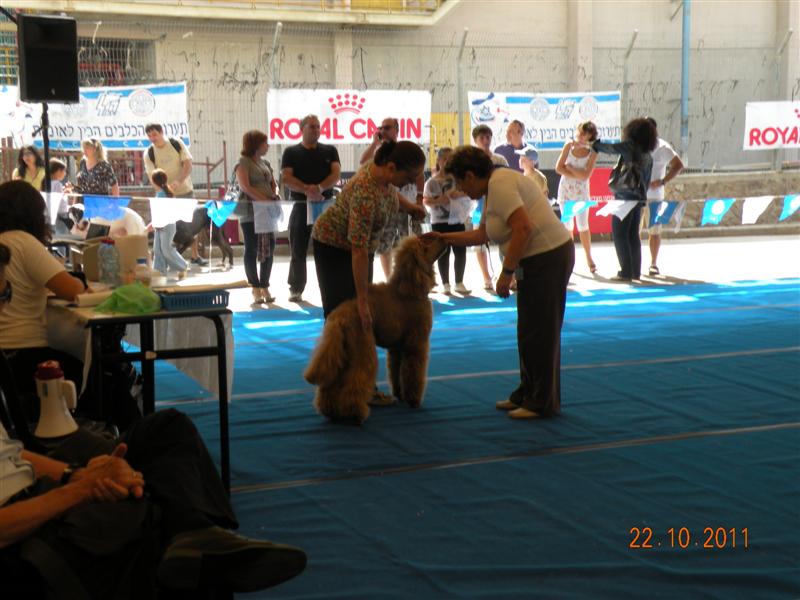 Gloria 1 year 1 month at the International show 22-Oct-2011 judged by Agnes Ganami Kertes (Israel)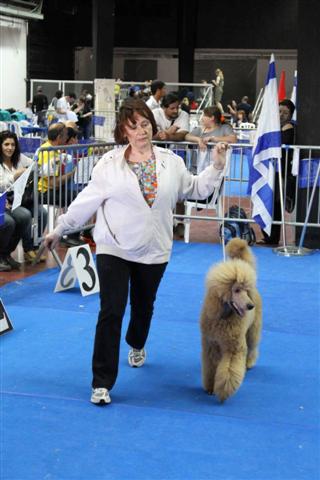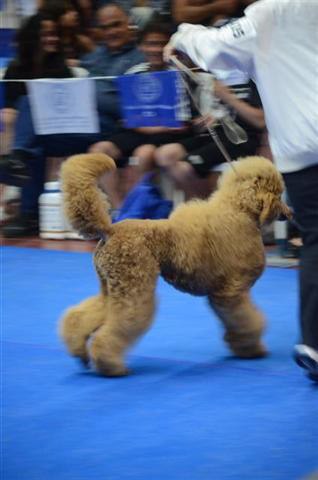 Gloria 8.5 months getting Very Promising mark at the Mediterranean Winner Show 7.05.2011 judged by Andrew Brace (UK)
"Very lively ...good head type, well balanced outline ... Very Promising" wrote Mr. Andrew Brace in the report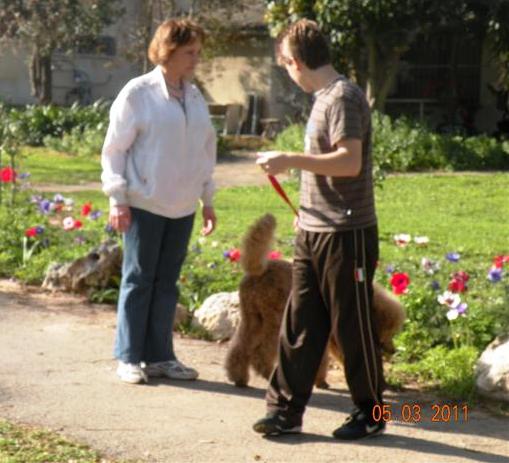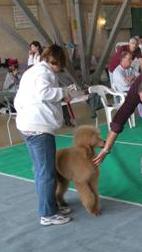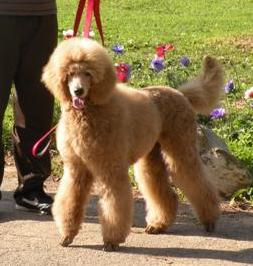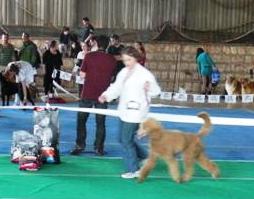 Gloria 6 months old at her very first show judged by Adriana Griffa (Italy), winning Class Winner and getting Very Promising mark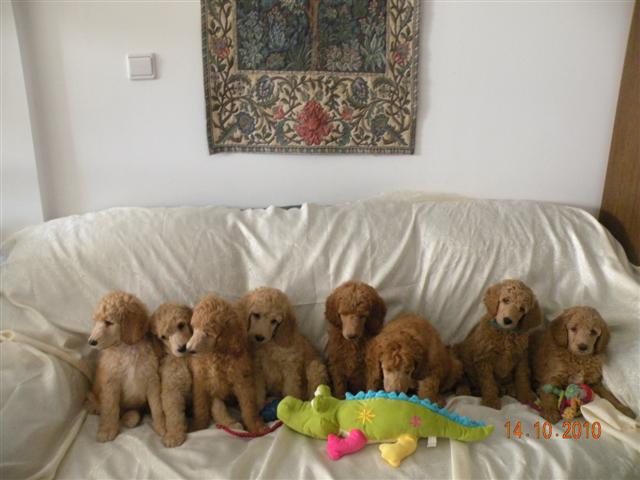 Gloria 6 weeks old, second on the right in the group picture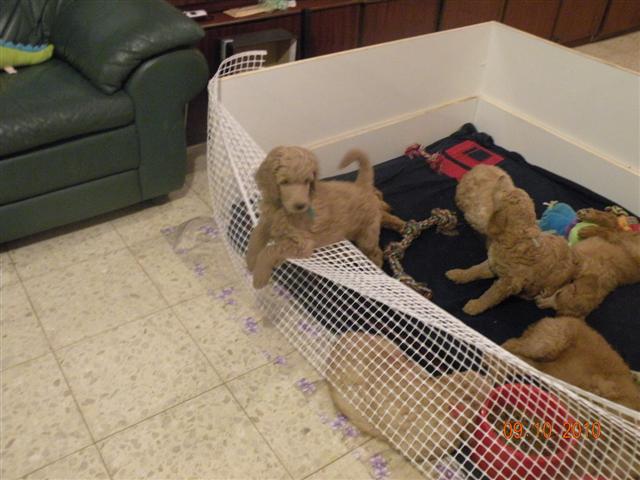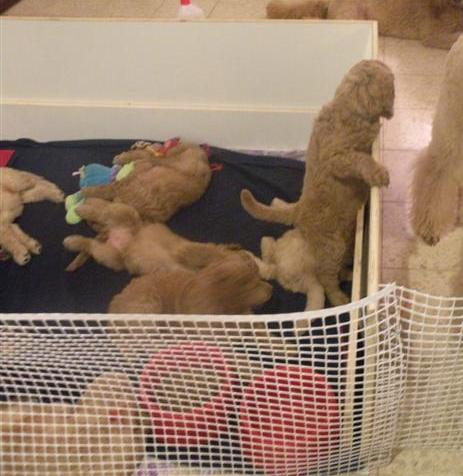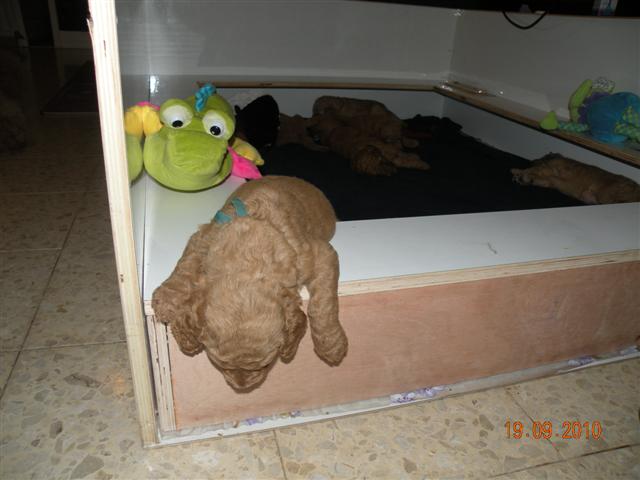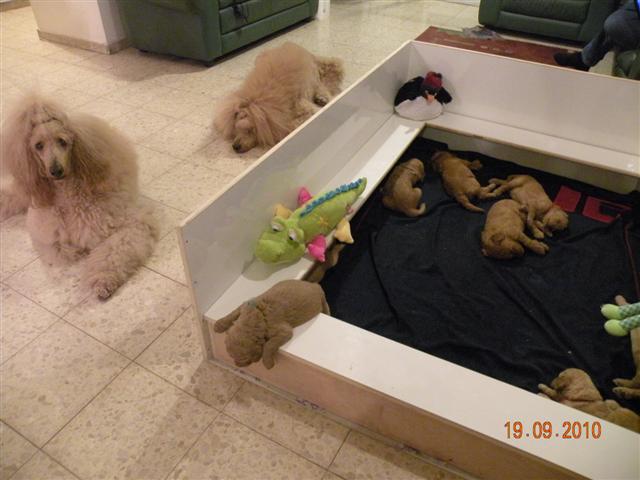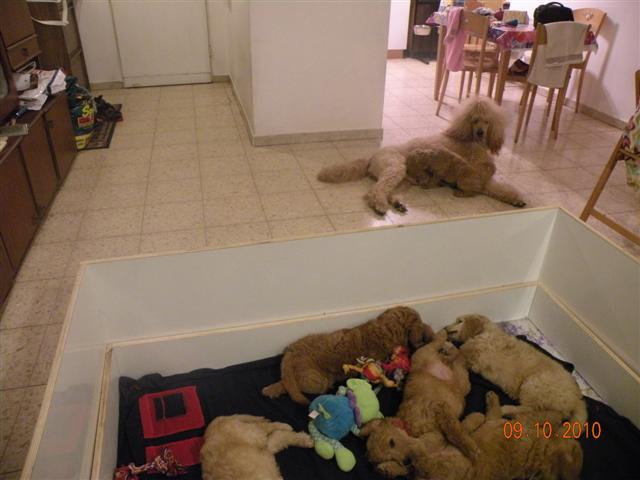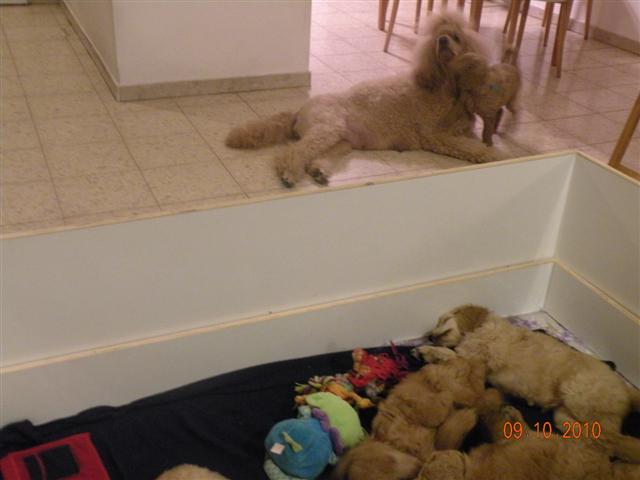 Gloria was the first to get out of the box. While all puppies were sleeping she learnt to climb up and ran to Mom Tulip.....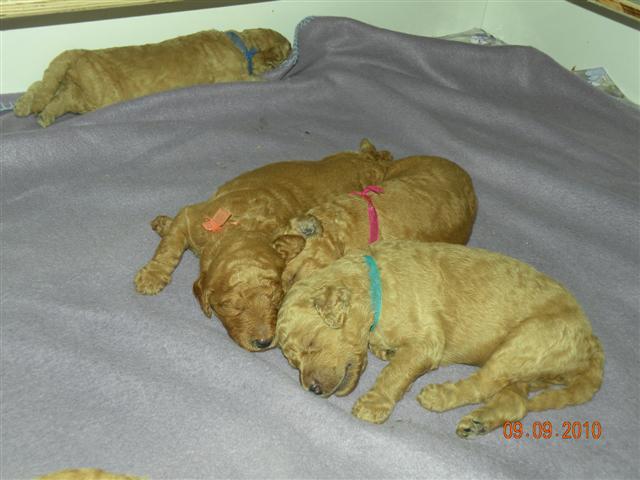 What a sweetness !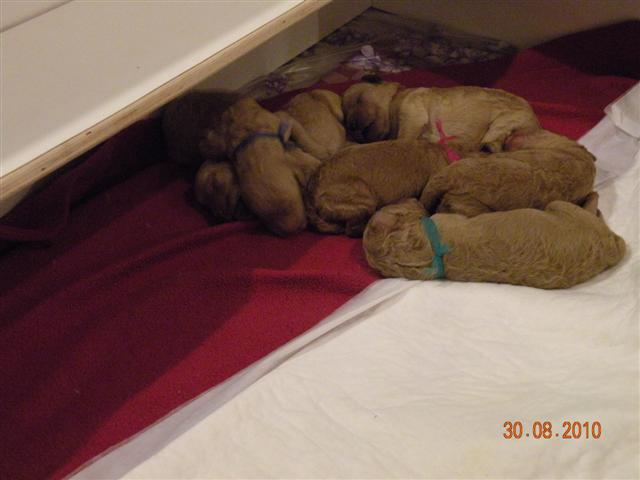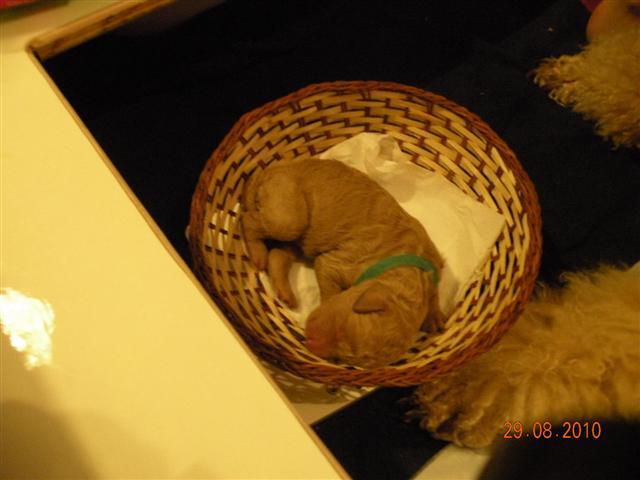 Gloria just a few days old (turquoise band) was born with a kind of grayish color and is turning into a wonderful deep Apricot