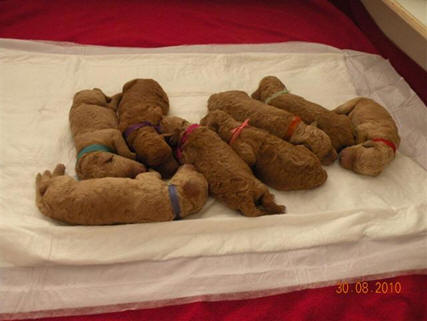 From the breeding of
Sire: Am. Can. Ch. Amsterdam Winner 2008 Lumiere Carrington Hot Hot Hot (Robson)
(BIS/SBIS Am. Cdn. Ch. Carrington's All Fired Up TP X Ch. Katie Scarlett of Pandaridge TP)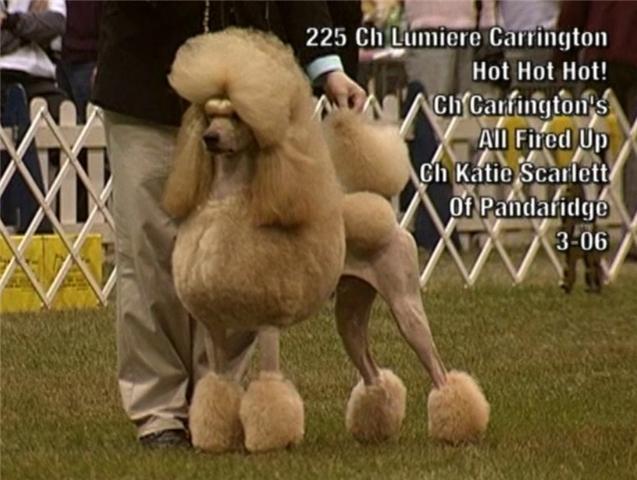 Dam: Int. Isr. Ch. Flower of Sunshine Iz Volzhskoy Serenady (Tulip)
(Int. Isr. Ch. Genteel Farley's D Sunshine X Int. Rus. Ch. Sensatsia iz Volzhskoy Serenady)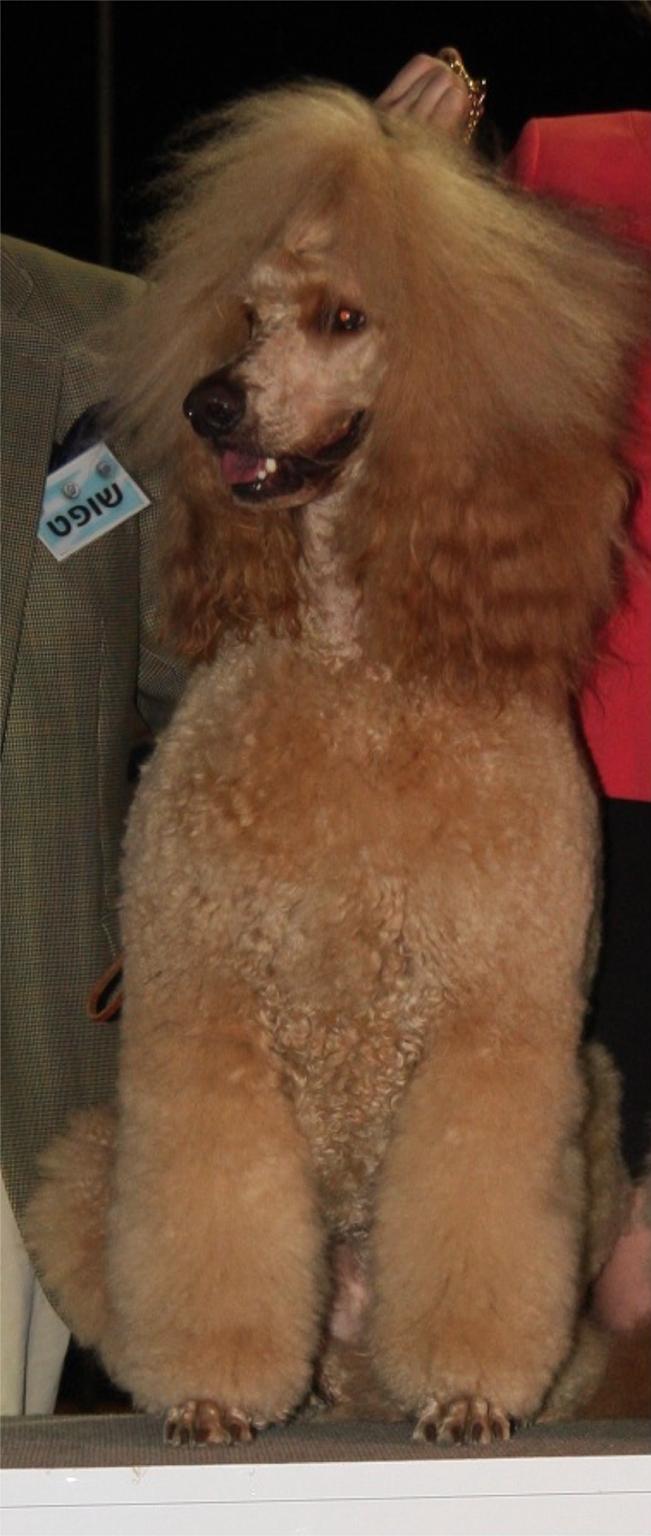 We flew with Tulip 18 hours from Tel-Aviv to Vancouver (Canada) to Lumiere Standards to breed Tulip to amazing Robson.
We are most grateful to Natalie Lasanen and her family for hospitality, support and friendship.
We are specially grateful to our friends Terry Farley and John Dejo (Farleys D Standards, USA), to Dianne Hopper (Carrington Standard Poodles, Canada),
Ora Marcus (Ormar Standard Poodles, Canada) and many friends in Israel and abroad who supported and helped any moment needed.
Please refer to Growing Up page and Puppies individual pages for more pictures
Tulip and Robson kids
Meshi (Sunshine Flowers Alma Meshi) is owned by the wonderful family of Haya and Yuma Horowitz. Alma Meshi means in Hebrew - Silk girl and this is truly what Meshi is ! She is sweet, tender and beautiful girl, the sweetheart of the whole family. Haya was the first who contacted us looking for the puppy ... she chose a little girl with the mismark, wishing that this special girl who can't be shown, will have a most special loving home. Read more ...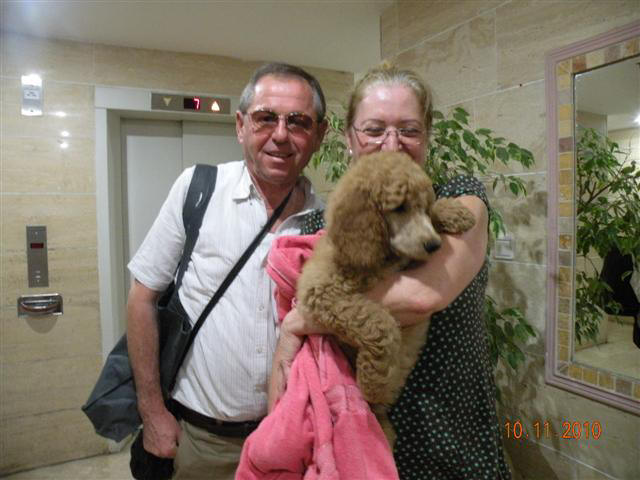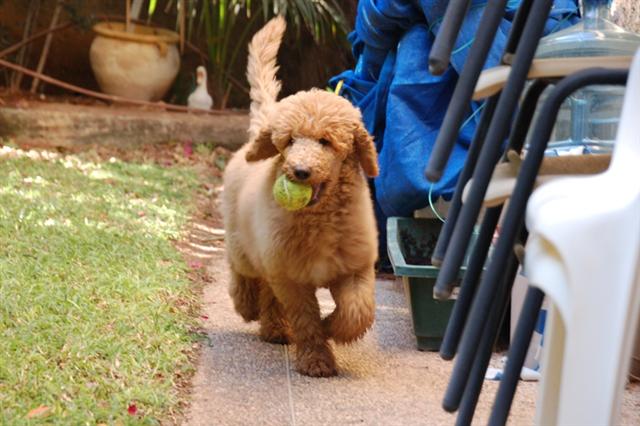 2.5 months old
Gloria (Sunshine Flowers Alti Gloria) is proudly co-owned with a special family of Miriam (Marina), Yuri and Yoni Greenberg. Marina is the prominent biologist, the daughter of the favorite writer about animals Igor Akimushkin. From the first time we met, we felt like soul mates. Gloria is a beautiful show girl with a wonderful natural carriage and grace. She is very intelligent and sweet, and is absolutely admired by the whole family and friends! Read more …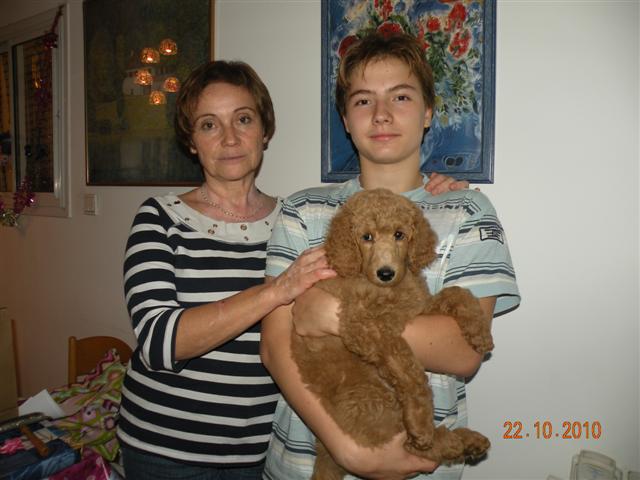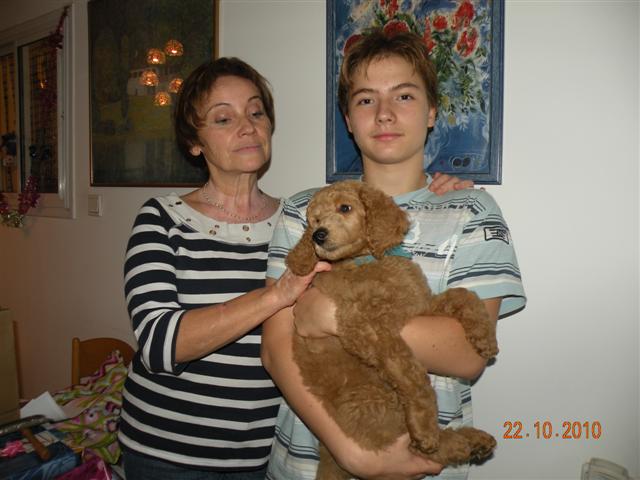 8 weeks old
Archi (Sunshine Flowers Archibald) is owned by the wonderful family of Tatiana (Tania) Boguslovsky. From the moment Tania called me and asked for the companion puppy, I knew that Archi is meant for her. Archi was born one of the smallest and turned into beautiful, big, gentle boy with the most loving and sweet personality, he is adored by his family and everyone who meets him. Read more...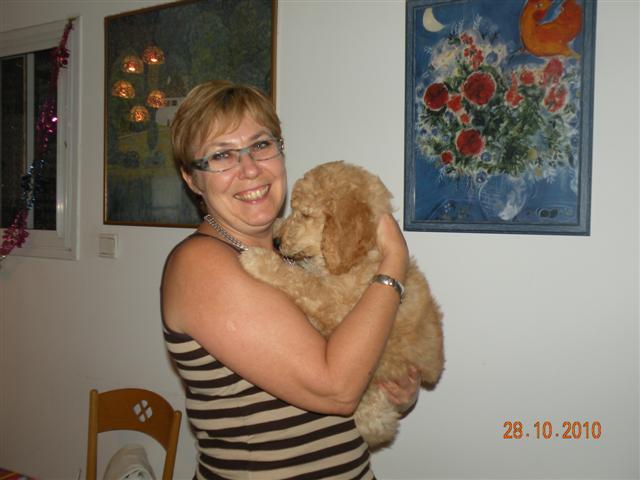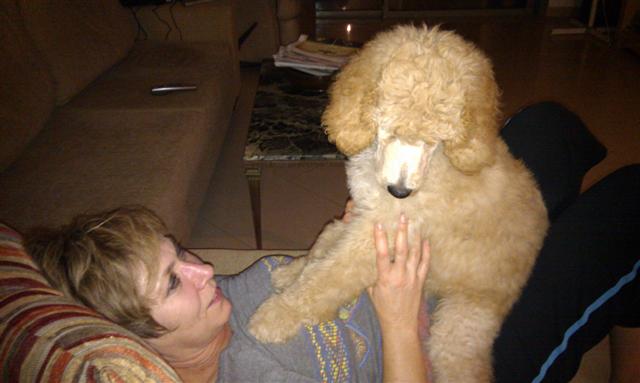 2 months old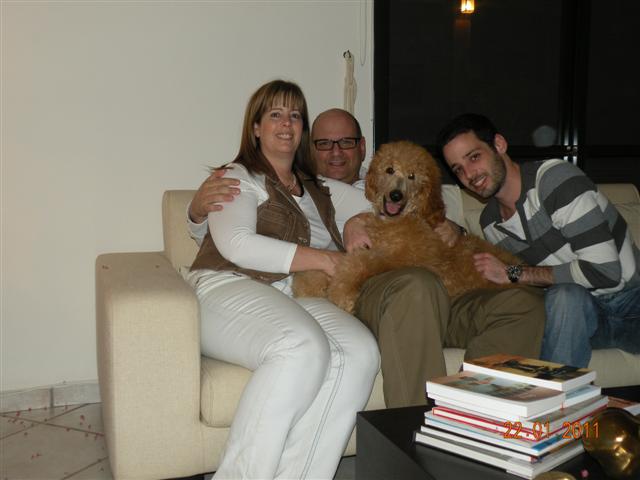 4.5 months old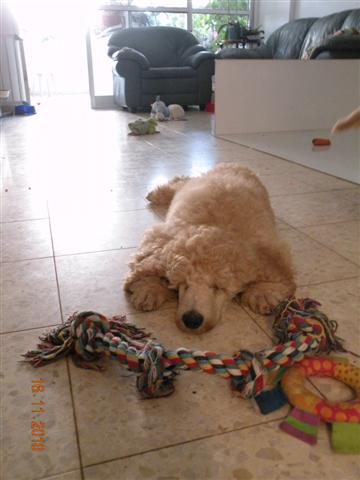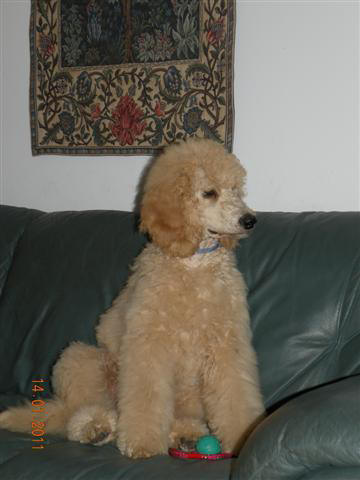 2.5 months old 3.5 months old